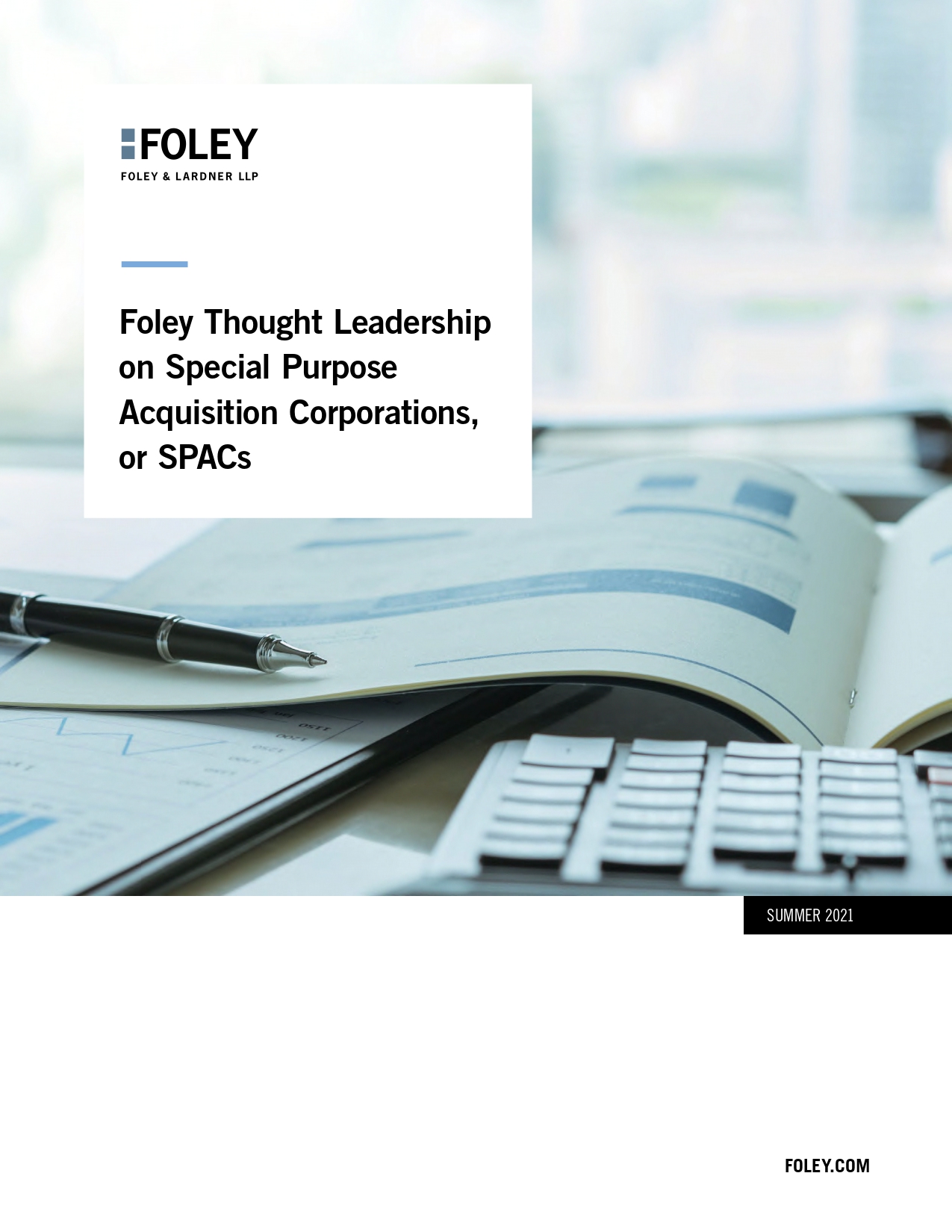 DOWNLOAD YOUR FREE EBOOK
To help you navigate the challenging environment, our editors have collected relevant thought leadership articles into a single, timely publication designed to inform and guide decision-making. Foley Thought Leadership on Special Purpose Acquisition Corporations, or SPACs includes the following articles discussing relevant topics:
The SPAC Slowdown: What You Need to Know
SPACs v. IPOs
Are SPACs Dying Off? A Few Points to Consider About the Future of SPACs
Interview With Silicon Valley Lawyer Louis Lehot: SEC's Follow-Up
Supervision or Cancellation of "Safe Haven" Will Increase the Risk of
Merger and Listing With SPAC
Understanding SPACs' Hidden Capital Costs
Examining the Risks and Benefits of IPO Alternatives: Direct Listings & SPACs
SEC Signals Enhanced Scrutiny of SPAC Transactions
The IPO Markets Are Changing, and So Is the Lock-Up Agreement
SEC Inquiry Into Blank-Check Boom Could Be Just the Start
What Are SPACs, and How They Are Different From IPOs?
Special Report: SPACs — They're Back
Amidst a Global Pandemic, Why Are So Many Companies Rushing To
Go Public via the SPAC, Despite Producing Lower Returns for Investors?
To view, please click on the button below.